FUND RAISING PARTNERS
Holy Names High School has partnered with five organizations that return a portion of your purchases directly to us. By using these websites and stores your everyday purchases can also assist us!
eScrip

eScrip rebates to HNHS a portion of purchases you make with registered grocery loyalty, debit and credit cards at hundreds of participating stores and online vendors.  Your card information is kept secure and confidential.  HNHS's Group Identification Number is 3625828.  Click HERE to register with eScrip, then select Holy Names High School as the recipient of your eScrip support. If you are a regular Safeway shopper, you will need to renew your support of HNHS annually in the early Fall.
Amazon
HNHS can also benefit from your purchases on Amazon.com. Free to you, invaluable to us! There are no extra fees. The shopping experience through Amazon.com is exactly the same as it would be if you went to Amazon directly. But if you access Amazon by clicking on the Amazon button below, we get a percentage of your purchase.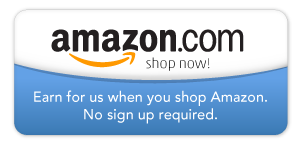 Schoolpop
Schoolpop has become OneCause.com
An online shopping portal to hundreds of stores, catalogs and service providers where a percentage of your purchases is rebated to Holy Names.  To register click HERE and select Holy Names High School as the organization you want to support.
GoodSearch

GoodSearch is a web search site that benefits charities. GoodSearch donates about $.01 per search to us.  To enroll, visit www.goodsearch.com and select Holy Names High School as the organization to benefit from your searches.  Then whenever you want to search the web, begin your search HERE to earn money for HNHS.
Target 

Target's "Take Charge of Education" program donates a percentage of in-store and online purchases made with participating customers's Target REDcard SM.  For information and to enroll, click HERE.


Lucky
Lucky S.H.A.R.E.S. is an acronym for Supporting Humanities, Arts, Recreation, Education, and Sports in communities. Do your grocery shopping at Lucky's and 30% of your purchase will go to HNHS. Don't have a S.H.A.R.E.S. card? Contact Kathryn Moir at 510.450.1110, ext. 118, or kmoir@hnhsoakland.org.